Jackson

High School




Classes of 1967 - 1975
ANNOUNCEMENTS
•

•

· March 18

Missing Class of 1971 Classmates
Joyce Elaine Brown (Danfert)
Denise Cole Smith
Rex Stephen Charles
Debra Lee Grayden...
Phillip David Kahn
Carol Anne Larson (Bell)
James Louis Maple
Carla Jo Martino (Chalk)
Larry Lee McLaughlin
Marsha Kay Nixon
Gregory William Phillips
Debra Jo Robinson (Johnson)
Susan Joan Sigrist (Blitz)
Michael Stevenson Smith
Sue Ellen Smith
Sue Thomas
Sharon Lee Wagner (Jones)
Gary Lee Weese

Need contact info on these Classmates. Any help appreciated - thanks

Posted on FB by Bill Thompson March 18, 2018

•

•

Crumbs of Comfort Short stories of kindness

•

This Web site provided by the (SBAA).

This site is open to all Jackson Classmates FREE of charge

We have scanned some of the year books for the senior photos. More will be added in the future.

Please encourage other classmates from any year to register and join this site.

Post your photos and videos. Explore the site. Keep in touch.

You can help support the SBAA with your DONATION.
All the senior photos for the Class of 1967 have been uploaded.
More classes will follow in near future.
Military Photo Gallery has been added.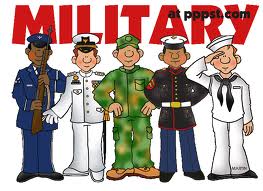 Stare at this for a real long time.
Can you see a Giraffe?
Page visits since 2015 16,206