Jackson

High School




Classes of 1967 - 1975
ANNOUNCEMENTS
•

•

•

The Jackson Class of 1971 is looking for these classmates.

The Class of 71 is trying to find the Classmates listed below. If you have any information that will help us contact any of them,

please email that information to ajclassof71@gmail.com.

Thanks

Loretta Sue Baxter
Joyce Elaine Brown
Denise Cole
Deborah Lynn Crowell
Diana Sue Doutt
Debra Lee Grayden
Pamela Jean Hostetler
Phillip David Kahn
Carol Anne Larson
James Louis Maple
Carla Jo Martino
William Carter Meilner
Tamara Lee (Nelson) Stanton
Karen M. Paxton
Greg William Phillips
Debra Jo (Robinson) Johnson
Susan Joan Sigrist
Michael Stevenson Smith
Sue Ellen Smith
Sue Thomas
Nancy Anne Tibbetts
Gwendolyn Lea Tolle
Sharon Lee (Wagner) Jones
Carrie Ann Zeltner

•

The Jackson High School Class of 1968 will have its 50-year reunion on June 2 at the Studebaker National Museum in South Bend. A Polish buffet will be served at 6 p.m. The cost will be $30 per person. On Friday evening, June 1, classmates are invited to a picnic buffet and South Bend Cubs baseball game at Four Winds Field. That event will cost $32 per person. A mailing is being prepared with details about the weekend. For information, contact Cindy Schmidt Postma at cpostma123@aol.com.

•

We need year books to scan for these schools White spaces indicate we need year book

Please donate them to the SBAA. Contact Jim Champaigne

•

I am working on the Riley/Jackson 50th class reunion and

we are looking for the words to the Jackson fight song. I know that the melody is to the University of Michigan's song but I've hit a wall as to the words. I've looked through all the yearbooks at the library, talked to other former students and former cheerleaders and no one has come up with the words. If you know of anyone that can help, please forward my email. Capatoffee@aol.com. Thanks for anything you can do.
Sheila Dunbar

•

Crumbs of Comfort Short stories of kindness

•

This Web site provided by the (SBAA).

This site is open to all Jackson Classmates FREE of charge

We have scanned some of the year books for the senior photos. More will be added in the future.

Please encourage other classmates from any year to register and join this site.

Post your photos and videos. Explore the site. Keep in touch.

You can help support the SBAA with your DONATION.
All the senior photos for the Class of 1967 have been uploaded.
More classes will follow in near future.
Military Photo Gallery has been added.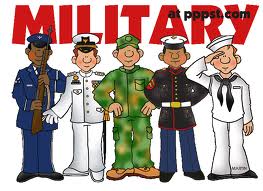 Stare at this for a real long time.
Can you see a Giraffe?
Page visits since 2015 8,959